Brexit Talk with MEP Catherine Stihler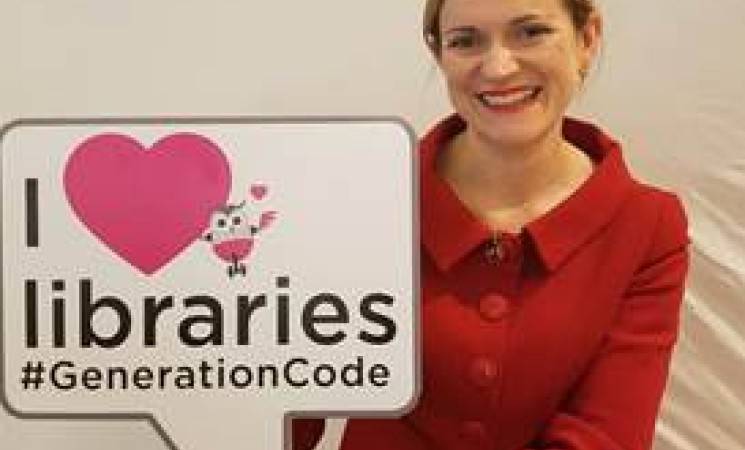 The Lillian Goldman Law Library invites you to join MEP Catherine Stihler for a Brexit talk and discussion on Friday, February 10, 9:10 am – 10:00 am, in the Yale Law School Faculty Lounge. Doors will open at 9:00 for refreshments.
Catherine Stihler, Labour MEP for Scotland and member of the Group of Progressive Alliance of Socialists and Democrats in the European Parliament, will share her thoughts about Brexit and what it could mean from a legal perspective for both the UK and the EU.  Ms. Stihler will discuss Brexit implications for the UK's digital economy, including copyright, drawing on her work on the EU Digital Single Market strategy.
Catherine Stihler, a passionate advocate for libraries, sponsors the European Parliament's MEP Library Lovers Intergroup. She regularly speaks on the issues of copyright, accessibility, and content mining. Bridging the policy and research communities, Ms. Stihler is Vice Chair of the European Parliament Committee on Internal Market and Consumer Protection, and a member of the Digital Agenda Intergroup and Working Group on Copyright. She is also Rector of St Andrews University.
You can read and see several of Ms. Stihler's speeches, including her speech after the Brexit vote: http://www.cstihlermep.com/Speeches/id896.php, and her advocacy for copyright laws permitting text and data mining: https://www.youtube.com/watch?v=D0PEiALWUNk.
We hope you will join us for this special event!
Sponsored by the Lillian Goldman Law Library.