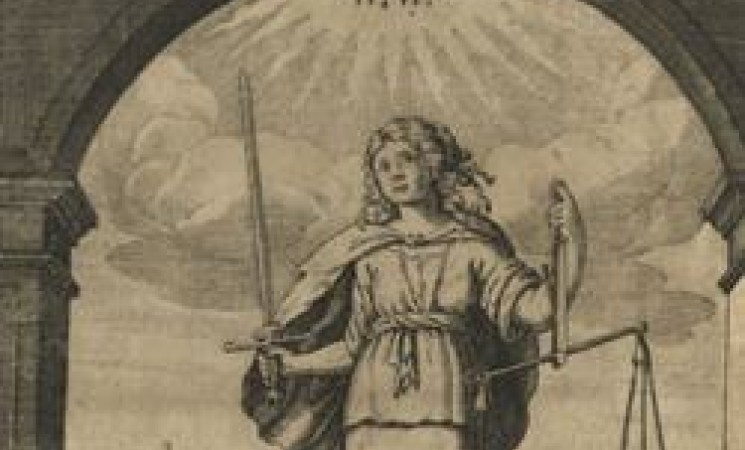 The extensive holdings of illustrated law (over 1600 titles as of 2017) highlight legal concepts and technical drawings used in the law, as well as satirical images, trial depictions and legal portraits. Extending from manuscripts to postcards, many of these works are notable for their legal iconography. Over 5,000 images from these books can be browsed on the Law Library's Flickr site.
For a more detailed overview of the illustrated law collection, see Michael Widener & Mark S. Weiner, Law's Picture Books: The Yale Law Library Collection (Clark, NJ: Talbot Publishing, 2017).
The catalog records for these books in MORRIS contain special subject headings which describe the visual content of the illustrations, enabling researchers to find useful visual content. Below is a list of these subject headings; clicking on them brings up a list of the books they index.