The "Blackstone World Tour" comes to an end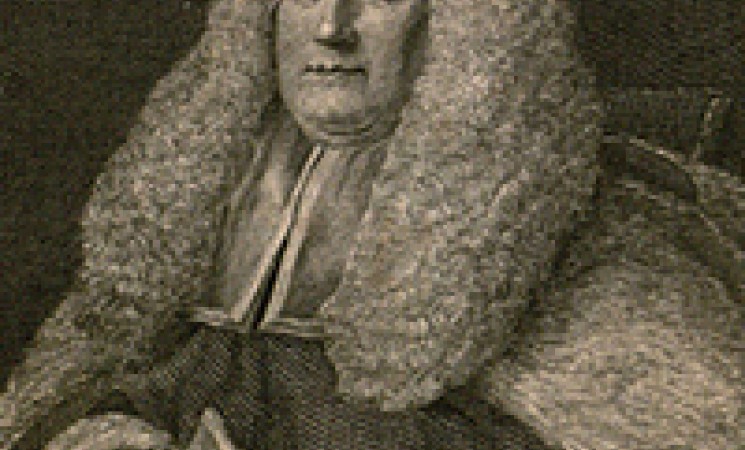 After an eight-month voyage to England and Australia, the Law Library's exhibition, "250 Years of Blackstone's Commentaries," is on its way home. Its last stop was at the Sir John Salmond Law Library, University of Adelaide, academic home of my co-curator Professor Wilfrid Prest.
The photo below shows Professor Prest, in the plaid shirt at far right, conducting a tour of the exhibition on February 25 for members of Friends of the Barr Smith Library. This is one of several tours he conducted. The exhibition was also a featured attraction at the 34th Annual Conference of the Australia and New Zealand Law and History Society.
The exhibition had its debut here at the Lillian Goldman Law Library in the spring of 2015. It then travelled to the Middle Temple in London (Blackstone's Inn of Court), September-November 2015. The exhibition was a marvelous opportunity to show off our world-class William Blackstone Collection, and to mark the 250th anniversary of the most influential book in the history of Anglo-American law.
I want to thank Wilfrid Prest for the opportunity to collaborate with him. A very special thanks goes to my colleagues Renae Satterley at the Middle Temple Library and Peter Jacobs at the Sir John Salmond Law Library, University of Adelaide, for making the "Blackstone World Tour" possible.
– MIKE WIDENER, Rare Book Librarian