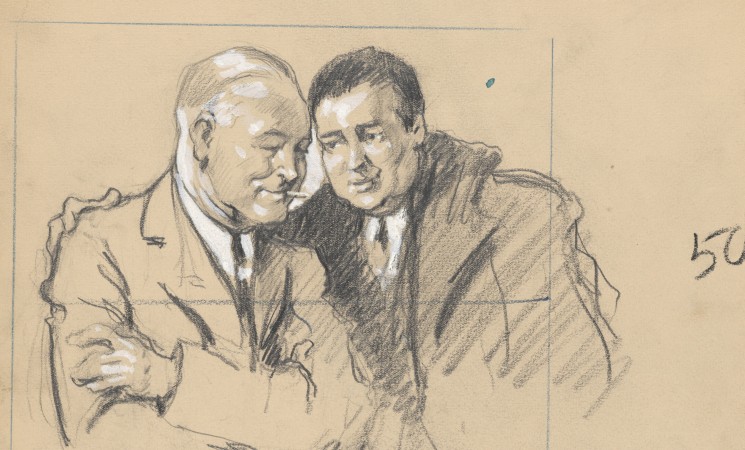 Racket: The People v. Hines & the Courtroom as Spectacle
Rare Book Exhibition
Lillian Goldman Law Library, Level 3 & Level 2
August 21 - December 1, 2023
From August 1938 through February 1939, The People v. Hines was a front-page fixture of New York's Daily News. Readers consumed twice-daily updates on the illegal gambling, bribery, violence, and corruption that linked Democrat politician Jimmy Hines with organized crime. This Fall, the Library's rare book exhibition highlights the recent acquisition of a set of original drafts and sketches by the two staff artists assigned to illustrate the trial. Embedded in the reporters' section, and documenting the key moments of the trial, artists Joe Kidd and S.J. Woolf also left a compelling visual narrative of the American courtroom and judicial process.