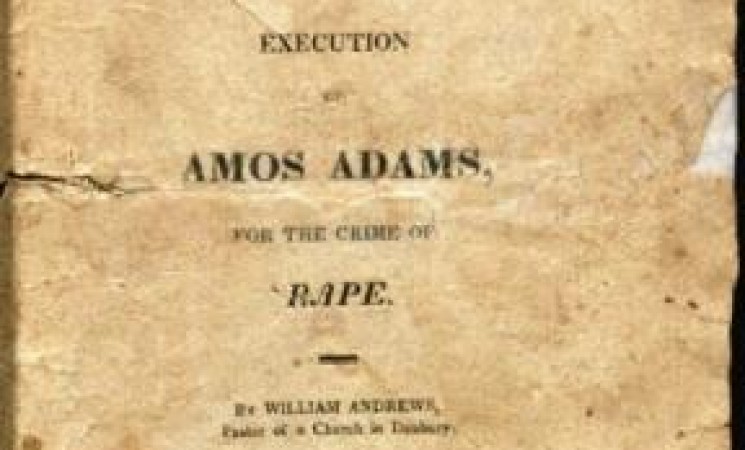 The Rare Book Collection is excited to announce that it now has its own section in the Lillian Goldman Law Library's eYLS Repository. Titled Yale Law Special Collections, it contains digitized rare books and manuscripts from the Rare Book Collection. You can download, print, or just view them online by visiting the eYLS Repository.
The collection is arranged in several sub-series: American Trials, British Trials, Connecticut Legal History, Legal Education, History of the Yale Law School, and Italian Statutes. Pictured below is one of the items in the Connecticut Legal History series: A sermon, delivered at Danbury, Nov. 13th, 1817: being the day appointed for the execution of Amos Adams, for the crime of rape (New Haven: T.G. Woodward, 1817) by the Rev. William Andrews (1782-1838).
Stay tuned for announcements of additions to our online collection, on these and other topics.
This material is brought to you free of charge and free of restrictions. We only ask that, as a courtesy, you cite the Rare Book Collection, Lillian Goldman Law Library, as the source, and that you notify us if you plan to publish images.
For more information, contact Mike Widener, Rare Book Librarian.
– CESAR ZAPATA

Collection & Access Coordinator