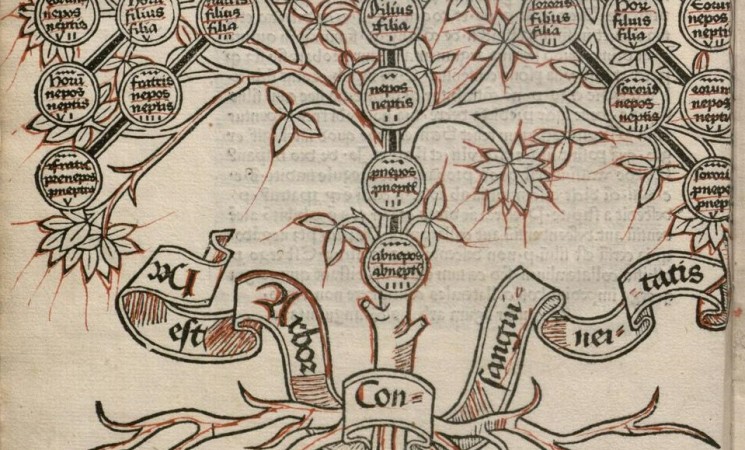 Giovanni d'Andrea (ca. 1270-1348), Circa lecturam arboris diversis olim diversum modum tenentibus (Nuremberg: Friedrich Creussner, 1483).
The collections of Roman and canon law at Yale are outstanding. Among these are editions of Justinian's Corpus juris civilis, key editions of the Corpus juris canonici, and many of the important commentaries on these texts. Holdings also include the Roman-Canon Law Collection of the Association of the Bar of the City of New York, comprising 1,754 volumes from the 16th-19th centuries.
More recently, the library of the Stephan Kuttner Institute of Medieval Canon Law (link is external) was placed on deposit at Yale. This world-renowned collection of medieval canon and Roman law includes over 850 reels of microfilmed legal manuscripts from the Middle Ages and a significant collection of scholarship. The Kuttner library catalog and microfilm index can be found on the Institute's website.
The Kuttner Collection is located in the open stacks on the Upper East Side of the Law Library, and is accessible during the Law Library's regular hours. For assistance with the Kuttner Collection, please contact Kathryn James, Rare Book Librarian, at (203) 432-4494 or by email at kathryn.james@yale.edu (link sends e-mail).
View the catalogue of our 2015 exhibition: Anders Winroth & Michael Widener, The Pope's Other Jobs: Judge and Lawgiver (New Haven: Lillian Goldman Law Library, Yale Law School, 2015).