Armorial Bindings: Brady and Brougham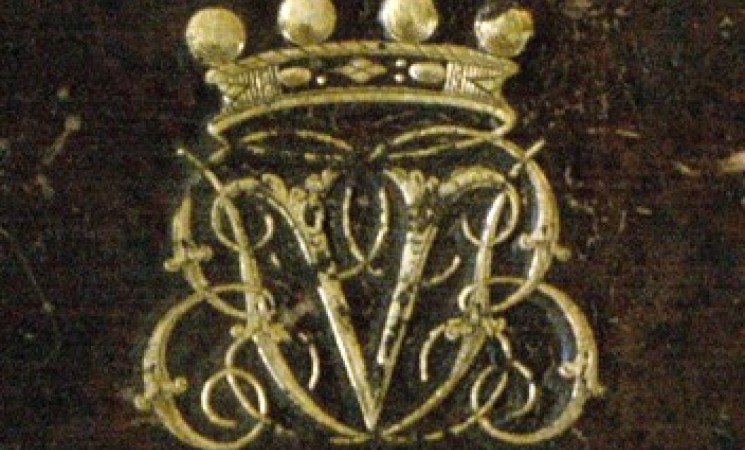 Robert Brady, An Introduction to the Old English History (1684), showing the arms of Henry Peter Brougham.
Robert Brady (1627?-1700) was a doctor and later professor at Cambridge.  A supporter of Charles II, he opposed the Whigs who sought to exclude James, the Duke of York, from the English throne on account of his Catholic religion.  In An Introduction to the Old English History, Brady rejected the Whig idea of an English "Ancient Constitution," and denied that Magna Carta was a document of popular freedom.
Henry Brougham (1778-1868), successful as a lawyer and politician, defended Queen Caroline at her trial for adultery.  He became Lord Chancellor of England, from 1830-34, and also Baron Brougham and Vaux.  As Lord Chancellor, he helped pass the 1832 Reform Bill and the Slavery Abolition Act of 1833.  His arms show the monogram B V B, with the coronet of a baron. 
– Ryan Greenwood, Rare Book Fellow
"Armorial Bindings," an exhibit curated by Ryan Greenwood, is on display from September 23 to December 18, 2013, and is located on level L2 of the Lillian Goldman Law Library, Yale Law School.