Armorial Bindings: Fortescue and Shirley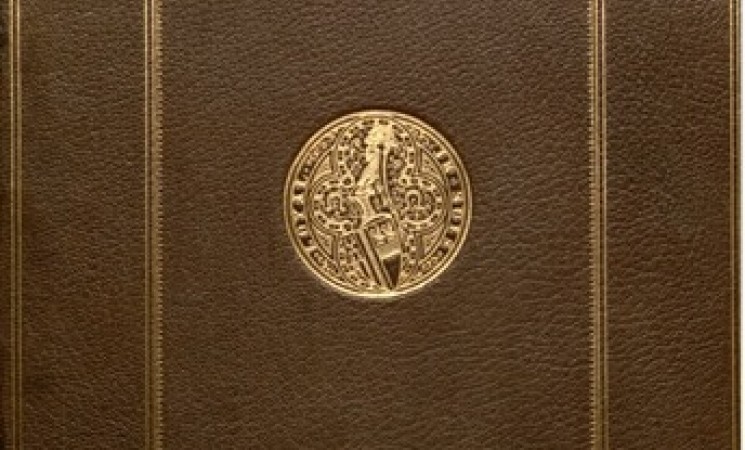 John Fortescue, The Works of Sir John Fortescue, Knight (1869), with the arms of Evelyn Philip Shirley.
Fortescue (c. 1394-1480) was a leading jurist and Lord Chief Justice of England and Wales.  He is most notable as the author of the De laudibus legum Angliae ("In Praise of the Laws of England"), a treatise which offers a strong defense of medieval English law and government.  
The Law Library's copy belonged to Evelyn Philip Shirley (1812-1882), a magistrate, antiquarian and book collector.  Fortescue's legacy was promoted by his descendant Thomas Fortescue (1815-1887), who printed this edition of Fortescue's works, and gave this presentation copy to Shirley with the latter's arms.  The arms feature a "Saracen head" wreathed atop an esquire's helmet, and two pelicans.  The words around the badge read "I am loyal," in French.
– Ryan Greenwood, Rare Book Fellow
"Armorial Bindings," an exhibit curated by Ryan Greenwood, is on display from September 23 to December 18, 2013, and is located on level L2 of the Lillian Goldman Law Library, Yale Law School.