"Blackstone Goes Hollywood" -- and we're the studio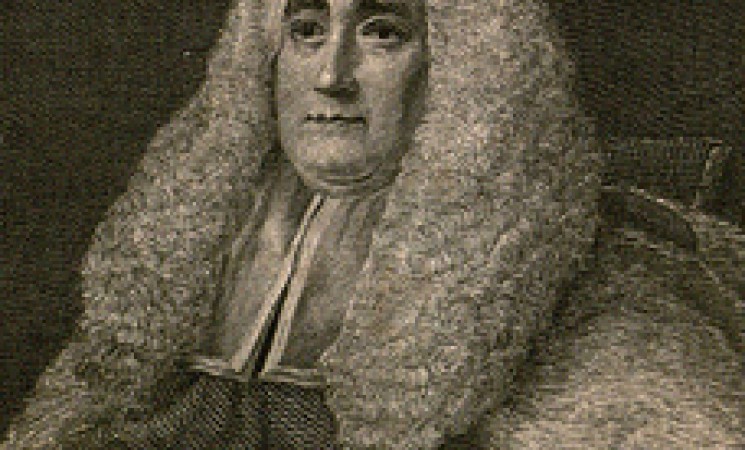 "Blackstone Goes Hollywood" is the latest video production by our friend Mark Weiner. What better location to shoot a video about Sir William Blackstone than our Paskus-Danziger Rare Book Reading Room, home to the world's most comprehensive collection of Blackstoniana? And there is certainly no one better to interview than Wilfrid Prest, Professor Emeritus at the University of Adelaide and the world's leading expert on Blackstone.
You can view "Blackstone Goes Hollywood" on Weiner's Worlds of Law blog, and on YouTube.
In addition to talking with Mark Weiner about Blackstone, Prest spent time working with me on an upcoming exhibit. In Spring 2015 Prest and I will co-curate an exhibit marking the 250th anniversary of the publication of Blackstone's Commentaries on the Laws of England, the single most influential book in the history of Anglo-American common law. Plans are for the exhibit to go on display March-June 2015 at the Yale Law Library, and then travel to the Middle Temple in London in Fall 2015, and end up at the University of Adelaide in December 2015.
– MIKE WIDENER, Rare Book Librarian