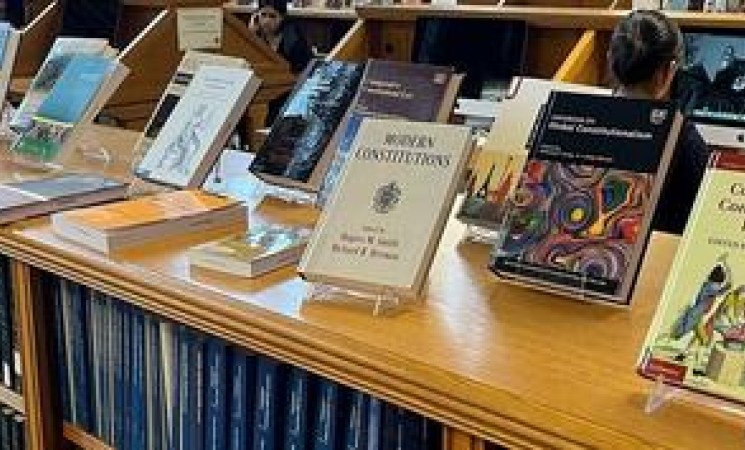 The Law Library has prepared a book display in the Reading Room on L3 entitled "Constitutionalism: Global and Comparative Perspectives." This book display accompanies the 2022-2023 Robert P. Anderson Memorial Fellowship Lecture on "The Challenges to Constitutionalism," a program featuring Justice Susanne Baer of the German Constitutional Court and President Emeritus Marta Cartabia of the Italian Constitutional Court moderated by Professor Judith Resnik. Their conversation will touch on the issues of climate change, COVID, gender inequality, and incarceration.
The book display highlights publications by the speakers, the Yale Global Constitutionalism series, titles about the Italian and German constitutions, respectively, and a sample of publictions on comparative constitutional law.
Featured publications include:
To find more titles on the subject, please explore our MORRIS catalog and discover our holdings on constitutional law for a particular jurisdiction, constitutionalism, and comparative constitutional law by using subject headings.
This book display was prepared by Lucie Olejnikova and Nicholas Mignanelli.