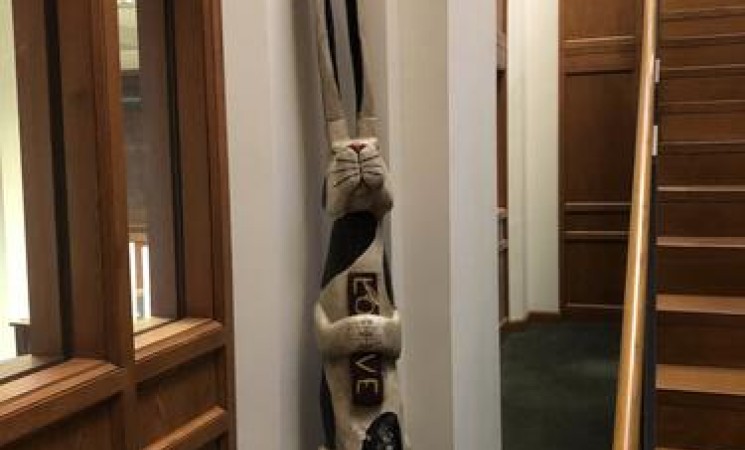 Showcasing the Scholarship of our Recent Graduate Alumni
In addition to collecting dissertations completed by our graduate students, the law library purchases, and is often gifted with, scholarly works authored, edited or translated by our graduate alumni.
To extend our warm welcome to new and returning students, we have prepared a book display on L1 of the law library showcasing selections of recent publications by our current and alumni graduate students in the law library collection. Come visit the law library, meet the Pufendorf Bunny, and check out the diverse impactful scholarship of our graduate students.