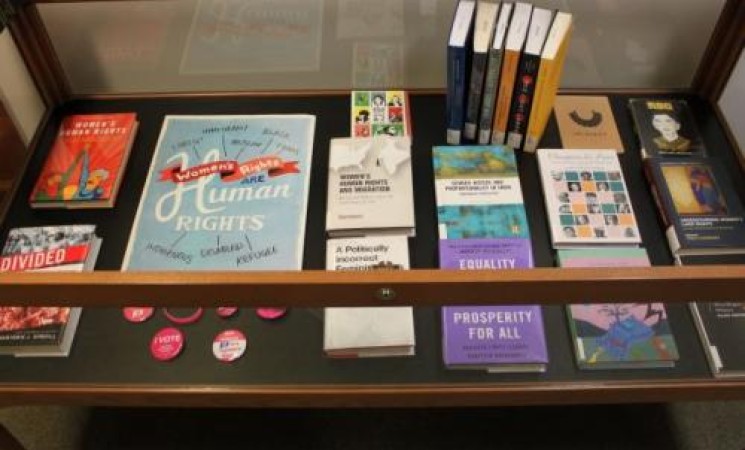 The Lillian Goldman Law Library invites you to experience
Women's Rights are Human Rights
Located on L1 in the Foreign and International Law Collection Reading Room, the Women's Rights are Human Rights, created by Dan Wade, the Curator for Foreign and International Law, celebrates March as Women's month, and highlights both the historical and the global struggle for women's rights. It is a collection of recent books (2017-2019) showcasing examples of scholarship on comparative law and international law of women's rights, as well as women's rights in various jurisdictions. It focuses on various facets of women's human rights, such as migration, gender equality, suffrage, and feminism.
The books are accompanied by colorful pins of different women's rights organizations, especially calling for women to vote and assert their authority. The pink earrings were made for the 2019 Women's March by a local craftwoman. While supplies last, they are available from the exhibit curator, Daniel.wade@yale.edu, with proceeds going to IRIS, Integrated Refugee and Immigrant Services of New Haven. 
The exhibit runs through the first week of April.