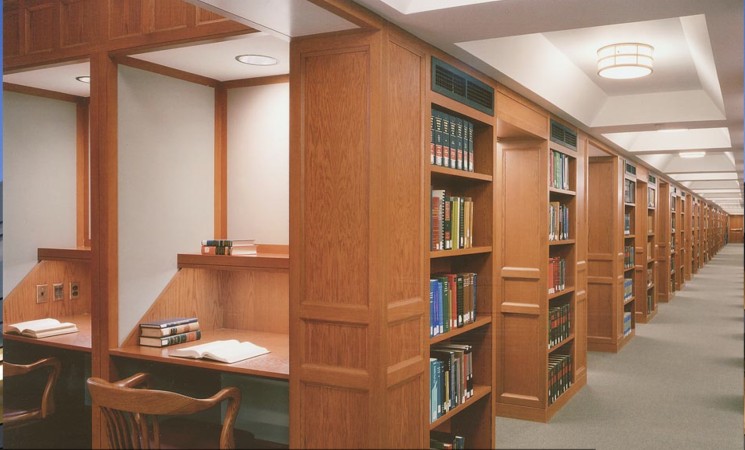 Library carrels are now open for short-term reservations through our new online carrel reservation system.
Carrel Reservation Policy:
L3 carrels are all available for use by students on a first-come-first-serve basis (no reservation required).
L4 houses open and closed carrels. Open carrels 401 – 444 are available to be reserved for up to 8 hours.
L4 closed carrels are unavailable.
L5 houses open carrels which are also available to be reserved, with the exception of carrels 560 – 572.
Carrel users with a reservation on L4 and L5 have priority over walk-in users.
Carrels may be reserved up to one week in advance and reservations are limited to one carrel per student per day.
Reservations may be canceled if the carrel is vacant 15 minutes or more after the reservation start time.
For security reasons do not leave personal items unattended.
Storage of Research Materials
As a reminder, students wishing to store research materials in the library may contact cesar.zapata@yale.edu to reserve a shelf.
These policies are subject to change during the reading period and exams.
Feedback
Please email lawlib.admin@yale.edu with any questions or comments about the carrel reservation system.